We all love the wonderful scent of whisky but not sure we usually strive to smell like whisky. For many of us when you sniff a glass of whisky it has an almost nostalgic effect conjuring up distant memories from the past. It honestly surprises me that it has taken so long for a whisky company to come out with a fragrance based on the smell of whisky.
And now Monkey Shoulder has done it, they have created Monkey Musk. The team at Monkey Shoulder is out to change the notion that you can't walk into a room smelling like your favorite spirit. They describe the scent as "Notes of zesty orange, vanilla, honey and spiced oak. Inspired by our spirit's unique tasting notes comes a fragrance that is redefining what it means to smell saucy." The fragrance comes in a 3.4 oz. bottle that's similar in appearance to a full size bottle of Monkey Shoulder Scotch whisky.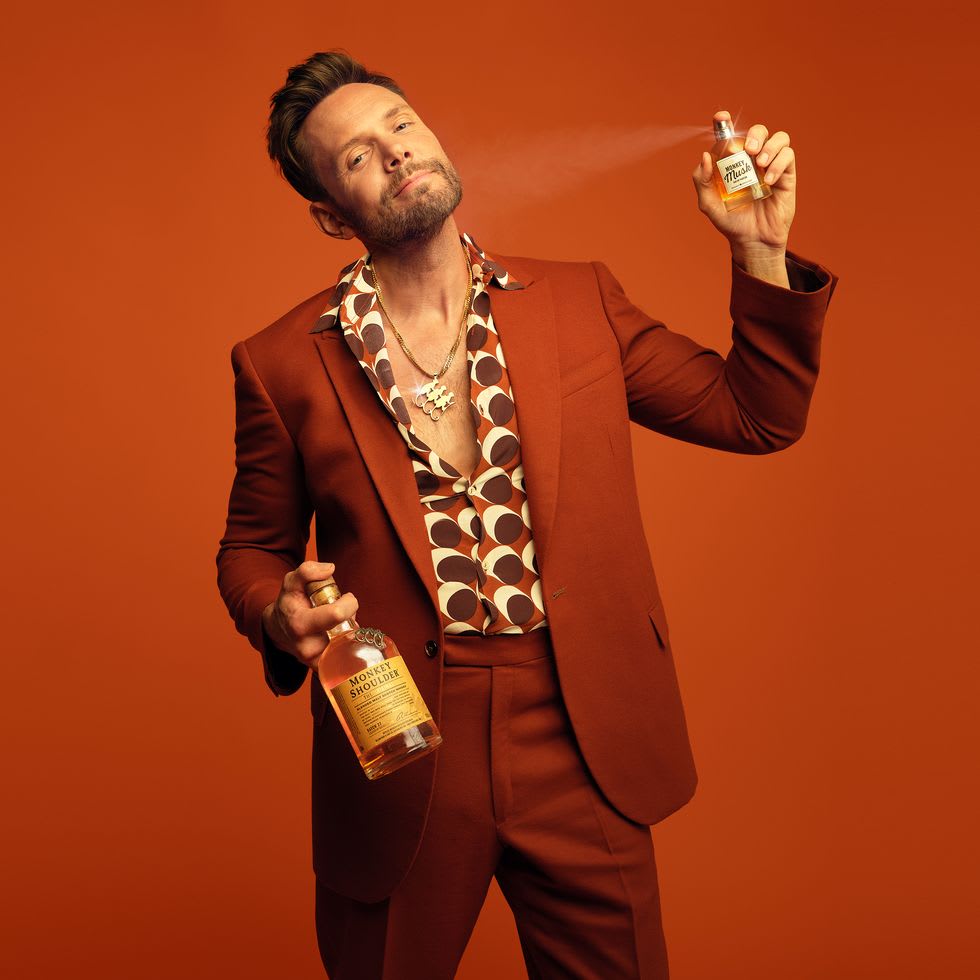 In order to launch this new fragrance Monkey Shoulder has brought on actor/comedian Joel McHale to be the face of their new fragrance. They felt his humor had the just the right touch to question and push the bounds of society with this new fragrance.
This is not the first time that Joel McHale has partnered with Monkey Shoulder. Previously they worked together on Monkey Shoulders "Stick It To Stuck Up" campaign to spice up awkward first dates with a glass of whisky
"The process of creating whisky is in many ways similar to a perfumer crafting a fragrance, we both prioritize the quality of elements going into the blend and spend hours perfecting the combination of different notes. It's a science, and the beautiful blend of Monkey Shoulder deserved to be replicated as a fragrance since it's made up of tasting notes you'd typically find in leading fragrances." ~ Malt Master Brian Kinsman
You can purchase it on the Monkey Shoulder website for $33.33 but it comes with a redeemable code for a full bottle of Monkey Shoulder (plus shipping) on the house. Sounds like a good deal to me!