Glendronach 1991 31 Year Old Oloroso Finish - Series 021 (North Star)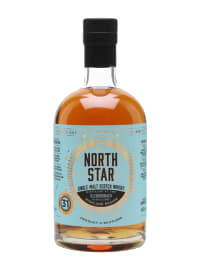 Whisky Information
Average Price: £1650.00 / 700ml
A 1991 Glendronach single malt from independent bottler North Star Spirits was released in November 2022 after spending 31 years maturing in a refill oloroso sherry butt. Black pepper and scorching tar aromas dominate the nose, while the taste features flavors of passion fruit curd, buttered toast, Morello cherries, and chocolate fondant.
Available Listings In The UK
---
About Glendronach
The Highland whisky region in Aberdeenshire includes the area around the Glendronach distillery, a Scottish whiskey producer. The BenRiach Distillery Company Ltd. owned it. James Allardes (commonly referred to as Allardice) established the distillery in 1826 as the second distillery to submit an application for a permit to lawfully make whiskey under the Excise Act of 1823, which was passed three years earlier and permitted the distillation of whisky in Scotland. Other versions attribute the distillery's founding to a group of farmers and tradesmen, who could include Allardes. Around 1960, Teachers and Sons Ltd bought the Glendronach distillery and doubled its capacity from two to six stills. Allied Distillers Limited closed the distillery in 1996 and restarted it in 2002. The distillery was acquired by Chivas Brothers Ltd, a company that is a member of the Pernod Ricard group, in 2006, and was then sold to the BenRiach Distillery Company in 2008. Walter Scott, who bought it in 1881, and Charles Grant, the son of the distillery's founder, who bought it in 1920, are two other important owners.
Related Video